ride DETAILS
ANTHEM AND HONOR GUARD
SAG SUPPORTED
30-63-100 MILE OUT & BACK OPTIONS
T-SHIRT INCLUDED WITH EARLY ENTRY
MOMENT OF SILENCE SECTION
BEVERAGES AND LUNCH INCLUDED
MUSIC AND TENT
FUNDRAISING AVAILABLE THROUGH BIKEREG
WAHOO COMPUTER & POWER PEDALS RAFFLE
saturday may 27TH, 2023
Cartersville, GA
8:15 AM – Anthem and Honor Guard
8:30 AM – Wheels Down!
Our first Memorial Ride took place at the beautiful Budweiser Plant in Cartersville, GA. Stay tuned for 2023 location.
When available, please register early so we can plan and manage our costs better. We are an all-volunteer organization and as Clark Howard can attest, we are very good at getting the dollars going to the right place where they are needed.
Fundraise!! The entry fee will cover our costs, but we are relying on your hard work to support these warriors. Check out our incentives for reaching fundraising goals by clicking Register below!!
"Brother there are some jacked up Operators that want to continue to serve even though their bodies say different. From the bikes you've handed out this year there are the following injuries: cervical spine removal and replaced with hardware, bilateral hip replacement, Fusion of long and C-spine, arm/leg amputation"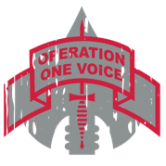 u.s. army special forces
MSG (R)