O1V HONOR RIDE
Not to be confused with the Spin for Special OPS Memorial Ride, the O1V Honor Ride is for wounded soldiers who qualify. Each year new soldiers rotate in and replace past participants. 2022 will mark the 16th annual Operation One Voice Honor Ride. The Honor Ride is a natural complement to the rehab cycle program. It was, and still is, an opportunity for wounded soldiers from different branches to work together as a team to honor a fallen or otherwise deserving soldier(s).
The grueling, multiple day ride is usually from Atlanta, GA to the Panhandle of Florida. Soldiers participating in the Honor Ride are motivated to achieve the high level of fitness required for the ride. Their injuries have included gunshot wounds, IED wounds, grenade wounds, shrapnel wounds and TBI's. This past year a soldier completed the entire ride on one lung. The ride is completed over 3 1/2 days, with back-to-back 120+ mile days and average speeds north of 20 mph.
The physical accomplishment of completion is extraordinary, but the honor ride is also a time to reflect on lost teammates and raise a glass in their memory. It's a chance to meet other warriors with similar injuries and shared experiences. The camaraderie of the ride usually results in lifelong friendships.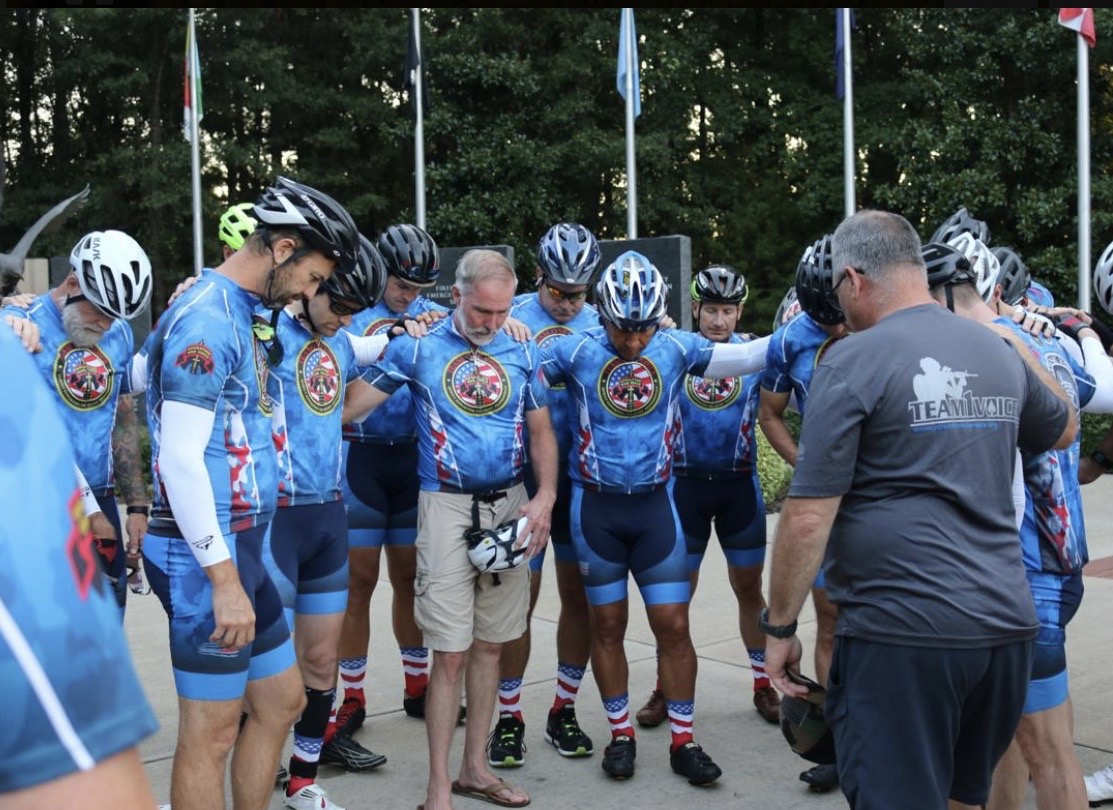 The ride ends with the families of our soldiers waiting at the finish with many claps and cheers. The celebration continues through the weekend with our soldiers getting to spend quality time with their families out of harm's way. The annual weekend is called O1V's Warrior Weekend where up to 50 families participate each year.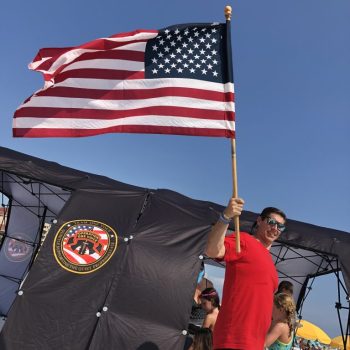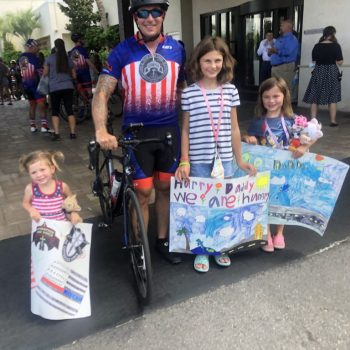 Ron Shurer -2019 Honoree
In 2019, a combination of 42 wounded soldiers, police officers, O1V volunteers and one service dog named "Utah" participated in the 383 + mile Ride. 2019 was unique in that Lt. General ****** recommended Staff Sgt. Ronald J. Shurer II, a living Medal of Honor Honoree at the time.
Ron was a competitive cyclist in high school and a triathlete. He was awarded the Congressional Medal of Honor for his heroic actions in the Battle of Shok Valley in 2008.
Ron was one of the most selfless people you could ever meet. He put his family first and cared deeply for every soldier in our forces. During his courageous battle with cancer, he continued to work relentlessly in helping our active duty and retired servicemen.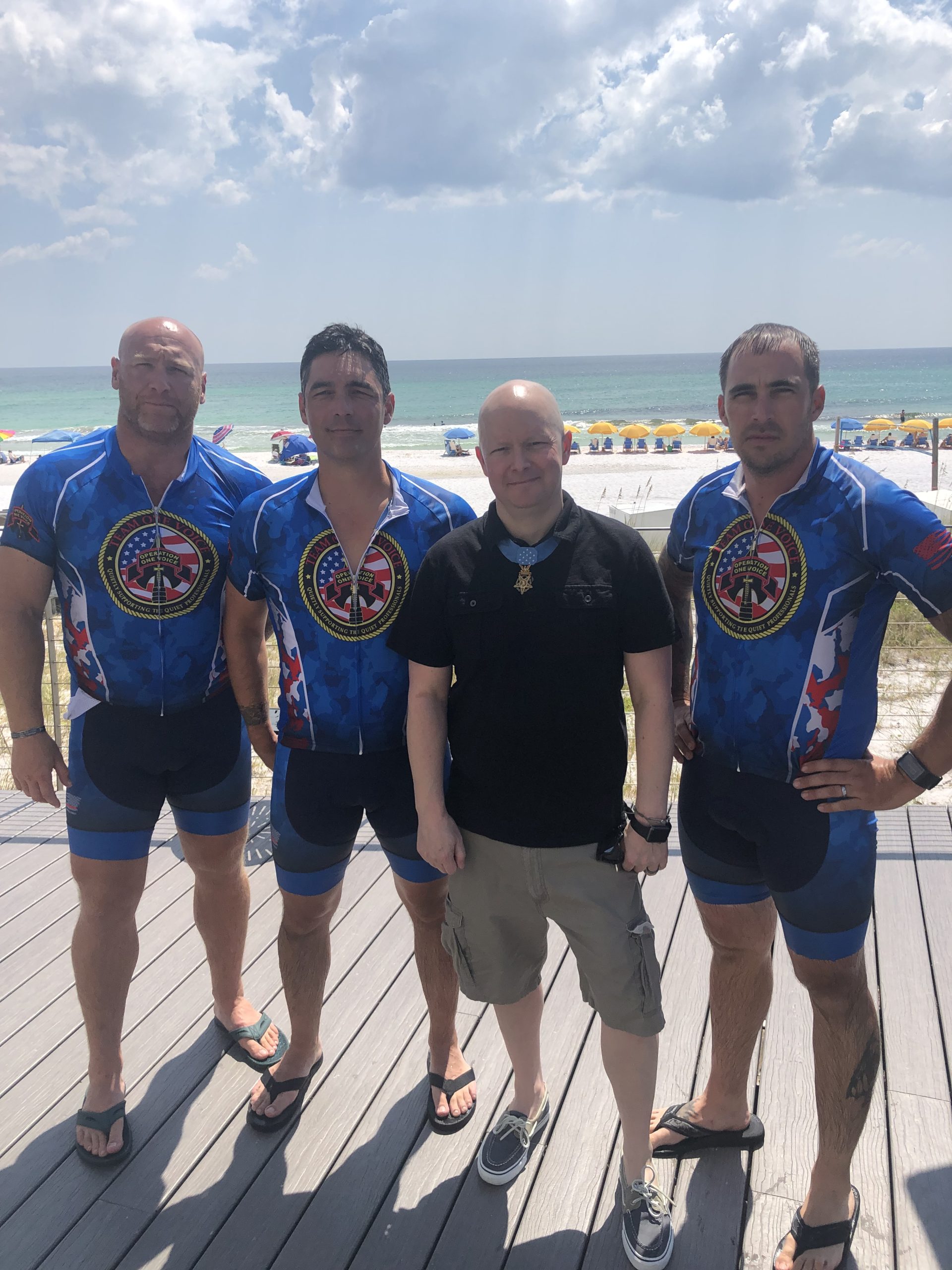 2021 – Honoring dagger 6 & The horse SOldiers
Each year participating soldiers choose an honoree to ride for. This is usually a fallen teammate, but it could be a living teammate or group of soldiers. In 2021, our Army 5th Special Forces Group participants chose to honor the Green Beret soldiers with the 5th Special Forces Group who arrived in Afghanistan just weeks after 9/11 and rode horses instead of tanks or trucks as part of Task Force Dagger.
Army Special Forces Operator Jack Nevils participated, filmed, and created this video documenting the 2021 Operation One Voice Honor Ride.