O1V BIKE PROGRAM
Operation One Voice started providing road bicycles in 2007 for wounded active-duty soldiers trying to complete their military career or return to their unit. Sometimes the nature of an injury prevents a wounded soldier from traditional exercise such as running. The bicycle is a perfect solution that can give intense cardio with less impact to certain areas of the body.
Units like the 7th Special Forces group embraced it. The 7th group typically ride every day of the week providing their wounded operators with an intense level of fitness.
We are humbled to play a small role in helping wounded soldiers' rehab. We also recognized the significant benefits from cycling beyond physical rehab. The team building, mental health, and competition of cycling is impacting lives.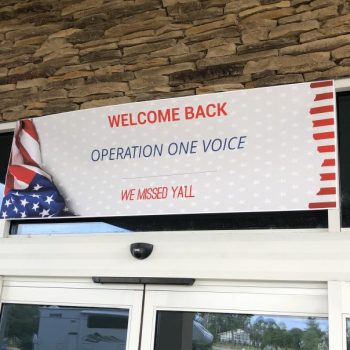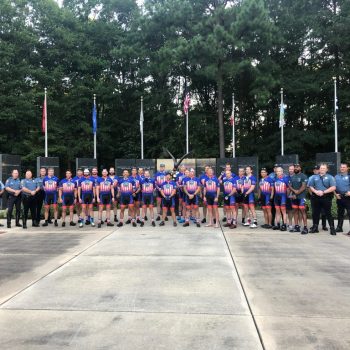 Several former participating soldiers took their cycling efforts to another level. US Navy Seal Stephen Toboz has won multiple medals in the Warrior Games and other competitions in cycling. Retired AFSOC (Air Force Special Operations Command) soldier Frankie Reilly is starting to build an impressive resume. He recently placed 3rd in the national USA Paracycling Road race and 4th in the time trial c4 class. He is also the 2019 Florida time trial champion and an emerging athlete for the Paralympic Team. 2015 and 2019 Honor Ride participant Lance Borman is now a member of Team USA headed to The Hague in May for the 2020 Invictus Games to compete in the CRIT and the time trial. He has already received two fourth place finishes in the Warrior Games.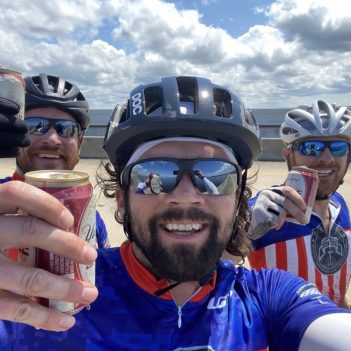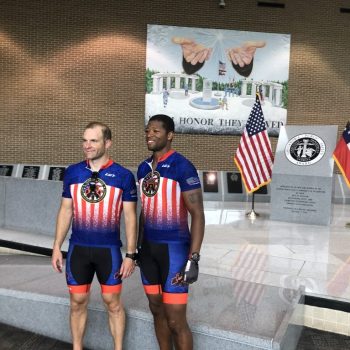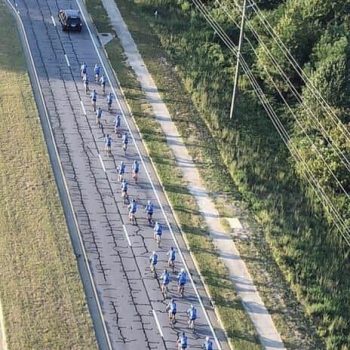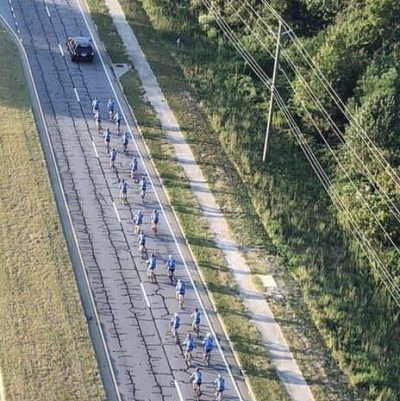 While our initial intent was to help active-duty soldiers get back to service, the continued health benefit for wounded soldiers as they retire from service is incredible. The burden and sacrifice the American Soldier can carry is sometimes hard to understand. Cycling has proven to be one of the most effective tools for reducing depression, sleep deprivation, and stress.
"Brother there are some jacked up Operators that want to continue to serve even though their bodies say different. From the bikes you've handed out this year there are the following injuries: cervical spine removal and replaced with hardware, bilateral hip replacement, Fusion of long and C-spine, arm/leg amputation. Anywhere else these gents would hang their boots up and live off disability but not my Brothers. They want nothing else but to serve this great nation. When you go from Hero to zero (their words not mine) they all go down a perpetual dark road. I see when they get these bikes, you make them feel like the priority and Warriors that they are. Thank you and your organization for breathing life into these great men. We can never thank you all enough for what you do for us."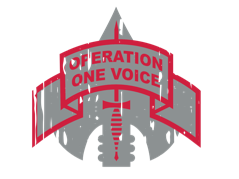 " I just wanted to reach out to thank you and Operation One Voice once again for providing ****** ***** a bicycle. It has done so much for him. It was already a God send prior to his diagnosis by providing him with such a positive outlet and great opportunity for cycling competition. There are so many ************ and he will get on his bike and come home physically refreshed and mentally recharged. Anytime he has felt down or ill he knows that going for a ride will help him push through and truly feel better. I just can't thank you and OOV enough. The work you do is amazing. We are so grateful to be included in such an amazing family."
Honor Ride soldiers give it all they have crossing the bridge into Destin. It is the only time the entire ride the peloton is broken up and speeds are maxed out during this 3-mile stretch. Some go too hard early, but this MARSOC soldier made it the whole way averaging over 30 mph and hitting speeds over 40 mph. He didn't get the Strava KOM, but he already owns it 🙂
Cheered on by the Walton County High School!
Learn more about the Operation One Voice Honor Ride Here!