In 2005, Joe Kapacziewski was injured by an enemy grenade in Iraq. He spent 7 months at Walter Reed with severe leg damage, tissue damage in his hip, and a severed brachial artery and nerve damage in his arm. After amputation, a challenge was to gently move Joe to Fort Benning in Columbus, GA. Joe's leg had to be extended and any jostles could be painful. O1V was able to help in a small way by arranging for private air travel.
At Fort Benning, Joe would complete 6 months of therapy. Joe became one of the early recipients of an O1V rehabilitation bicycle which he eventually competed with earning multiple medals in the Warrior Games.
Joe also fought his way back to rejoin the Army Ranger Regiment re-qualifying for the rigorous Ranger fitness tests and become the first Ranger amputee in combat with multiple deployments.
Just a few of Joe's decorations include: Bronze Star Medal with Valor (2 Oak Leaf Clusters), Purple Heart (2 Oak Leaf Clusters), 2 Army Commendation Medals with Valor (2 Oak Leaf Clusters), Army Achievement Medal (3 Oak Leaf Clusters), National Defense Service Medal, and the Global War on Terrorism Expeditionary Medal (with Arrowhead).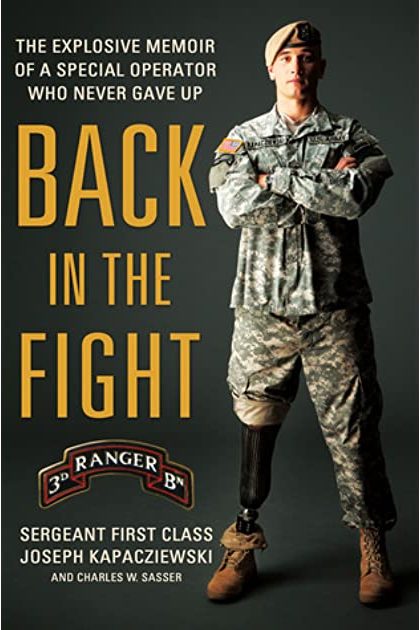 In his first deployment back Joe earned a Bronze Star with Valor for rescuing a wounded teammate, shielding him from open fire and carrying him to cover. Joe's journey back to combat was so inspirational that the Army arranged to document his journey in a book.
Joe's wife Kimberly also became an integral part of the Operation One Voice team volunteering for many projects. Kimberly currently handles our media including our website and Facebook presence.
The American Veterans Center has produced this wonderful video about Joe. Gary Sinise narrates the journey, heroism, and extraordinary actions of our friend.